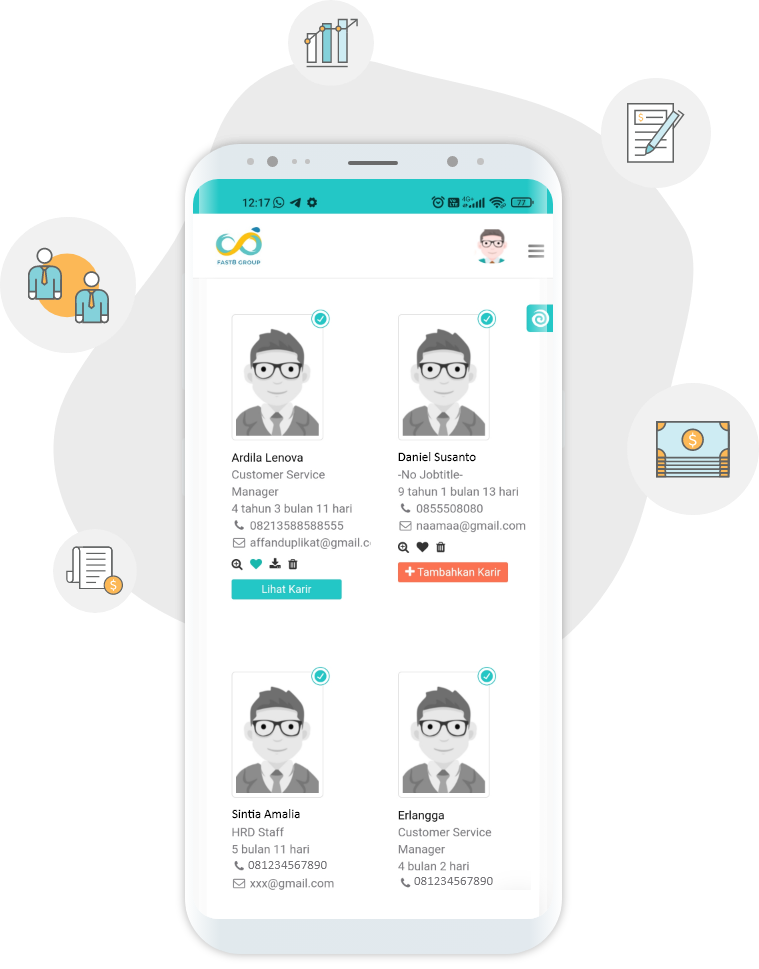 Mobile Admin Gadjian
Do HR work on hand with HRIS Gadjian Admin Mobile
Mobile application for HR and Business owner. Check attendance reports and employee salaries anytime - anywhere.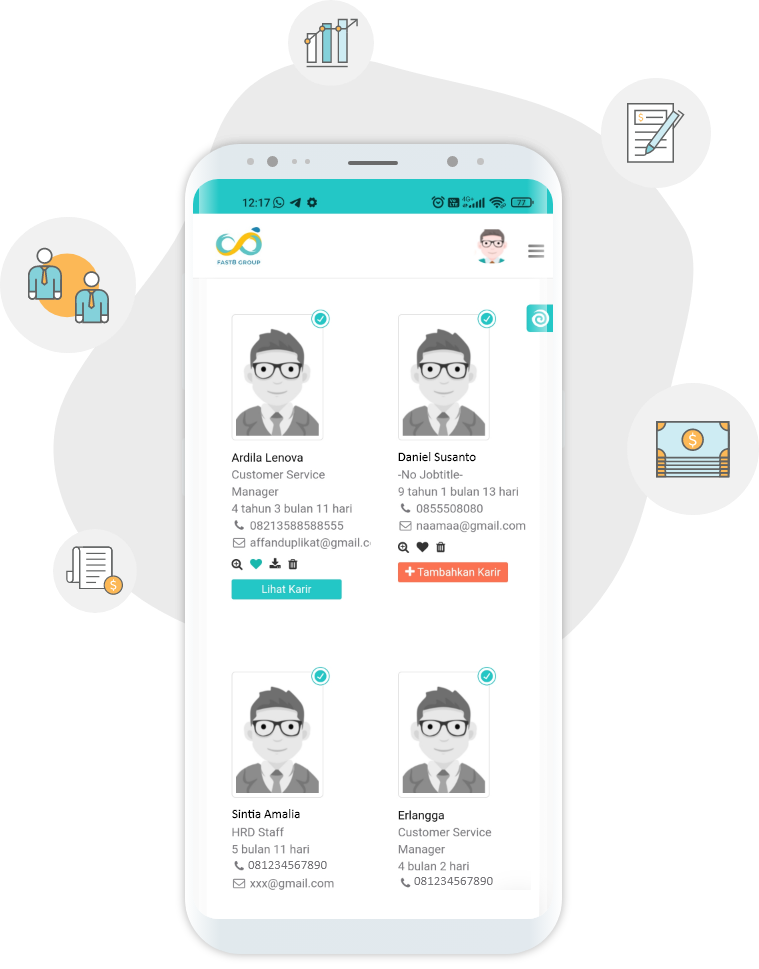 Quick Access to Gadjian In One Mobile Application
Quick Access
Gadjian Admin Mobile is a quick access to the Gadjian. Employee management will be at ease by using HRIS mobile on your smartphone.
The Best Experience
Adapted display to your phone. Provide the best experience and convenience in using HRIS mobile.
Accessible Anytime
You can manage HR anywhere and anytime with one mobile application. Perfect for Work From Anywhere!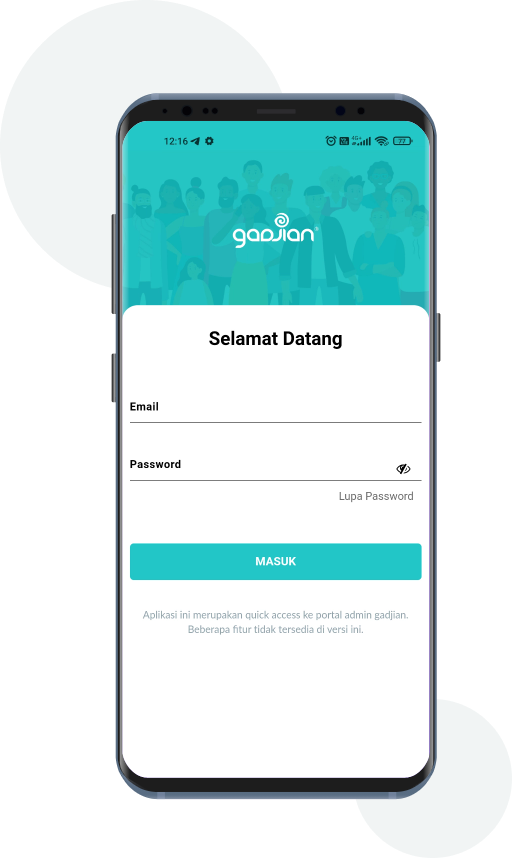 Download Gadjian Admin Mobile now!
Haven't subscribed to Gadjian yet? Register now starting from 6 employees and manage your employee at ease on your smartphone.